Bird in a tree
B ird in a tree Detail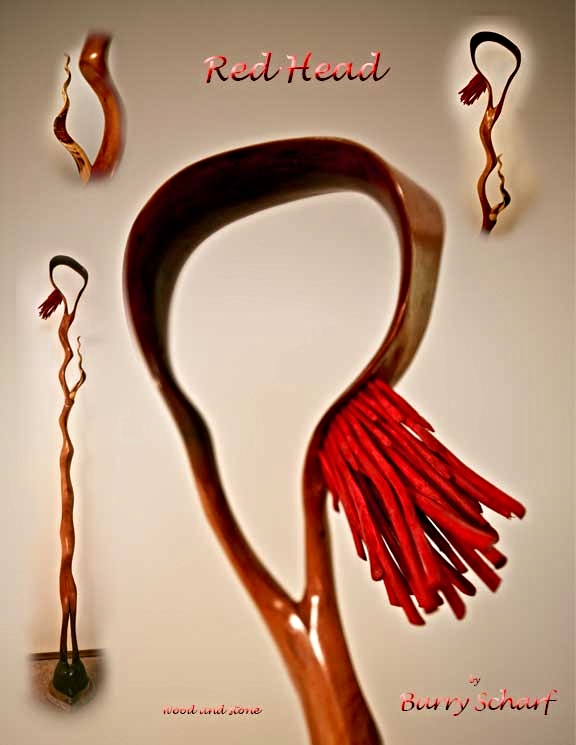 Red Head
Red head
REd Head detail
Red Head detail
Signal Fire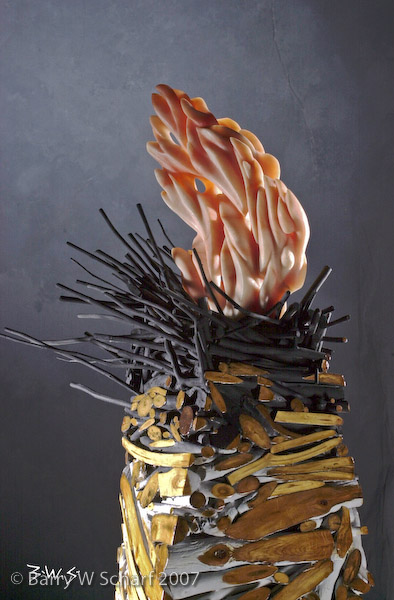 Signal Fire
Vertical Dam
Vertical Dam details
Torso
Torso side view
Torso front right
Black and White
Wood wall sculpture
A bit of grass
Spirit Fire
Spirit Fire deatail
Shayman
Cobra box
Baboon Tower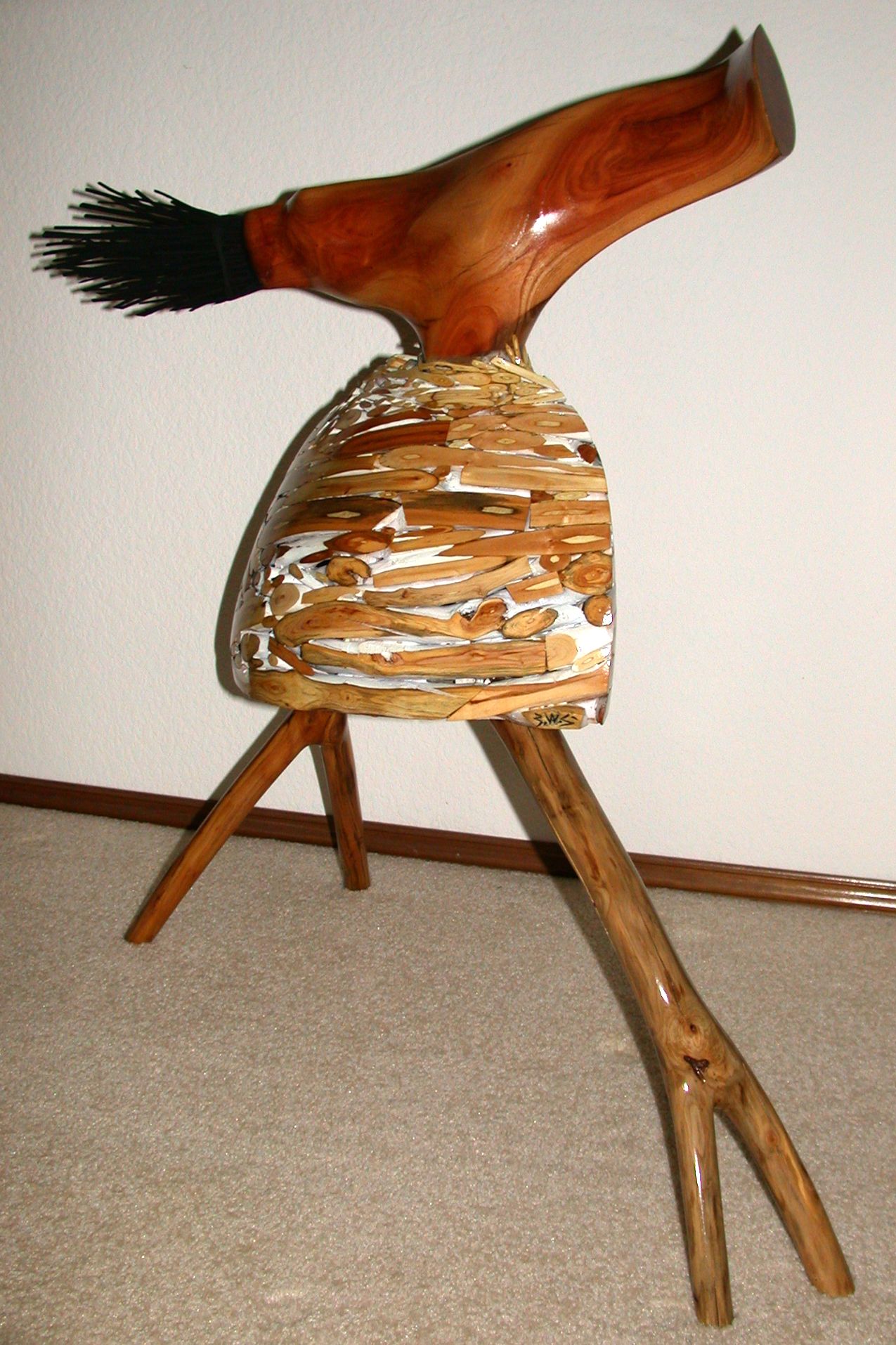 Portal
portal close up
Bird in a tree
A whimsical adventure in form, an Onyx bird sits amidst the branches of an extraordinary. tree.Size 76" H X 19" W X 20" DPrice $10,000.00 one of a kind not to be copied.
B ird in a tree Detail
Rare stone work accents the gesture of the movement in the branches.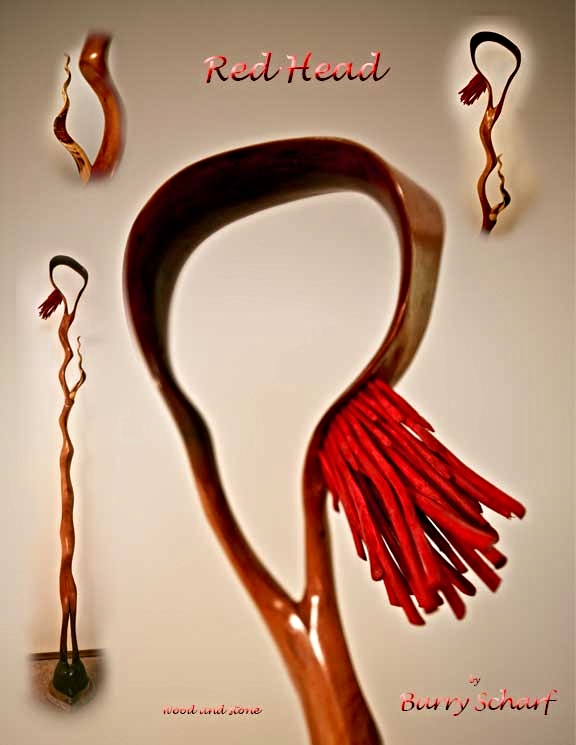 Red Head
A figure ungulates as movement carries the eye up from the foot of the work to the amazing crop of red hair. This wood sculpture is composed of five different types of wood and it has a stone base that gives it stability.
Red head
Full figureSize: 67.5" x 9" x 10"Price $ 7,500
REd Head detail
In this detail you can see the care taken to emphasize the flow of movement.
Red Head detail
A crop of red hair twigs fall from the head of the figure.
Signal Fire
This full shot image shows the 15 degree twist that compels the viewer to walk around the work. The flame at the top is orange and white alabaster stone. The body of the work is composed of over 1000 pieces of wood. No nails are used ti assemble this piece.Size: 54" x 21" x 22'Price: $9,000.00 + cost of crating, insurance and shipping to your location.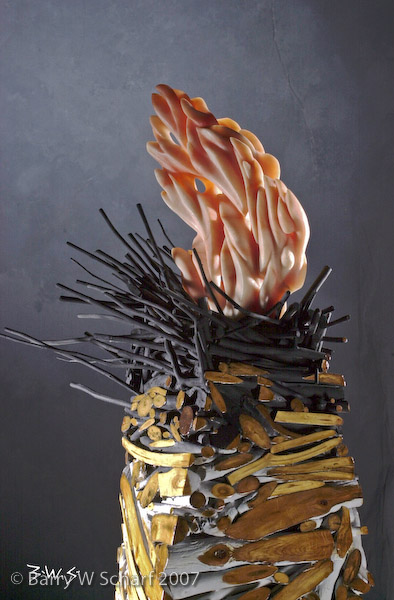 Signal Fire
This detail shows the flame portion of the Sculpture.
Vertical Dam
Bellevue Sculpture Biennial 2006 an award winning work of sculpture that can be the center piece for any room. This work commands your attention.Size: 60" x 16.5" x 9"Price: $9,000.00 + crating costs, insurance and shipping to your location.
Vertical Dam details
Close up shots that reflect the care and detail within the work.
Torso
The torso is Marco Polo Brown Marble set in a black marble on a short base. Size: 31" x 22" x 11"Price: $12,000.00There is an optional extended matching marble base that adds height to the sculpture. ( recommended)Price if purchased with the sculpture is $3,000.
Torso side view
Left rear view.
Torso front right
Black and White
Slate and Vermont white marble.$1,900.00
Wood wall sculpture
A bit of grass
Wood and canvas sculpture
Spirit Fire
Clear translucent Alabaster and Lava, this work glows if the flame is back lit. A major work of art that will be the center of attention in any office environment or upscale entryway.Price $19,000.00  
Spirit Fire deatail
He we see the high quality translucence of the alabaster semiprecious stone. A beautiful work of nature and art.
Shayman
A four piece construction with a wood base and three marble sections. This work in stone has many detailed parts. Each detail shows the fluid movements found within the structure culminating at the top with an upward gesture. See the following details.
Cobra box
Baboon Tower
Size: 64.5" x 11" x 11"Price: 5,000.00 + cost of crating insurance and shipping to your location.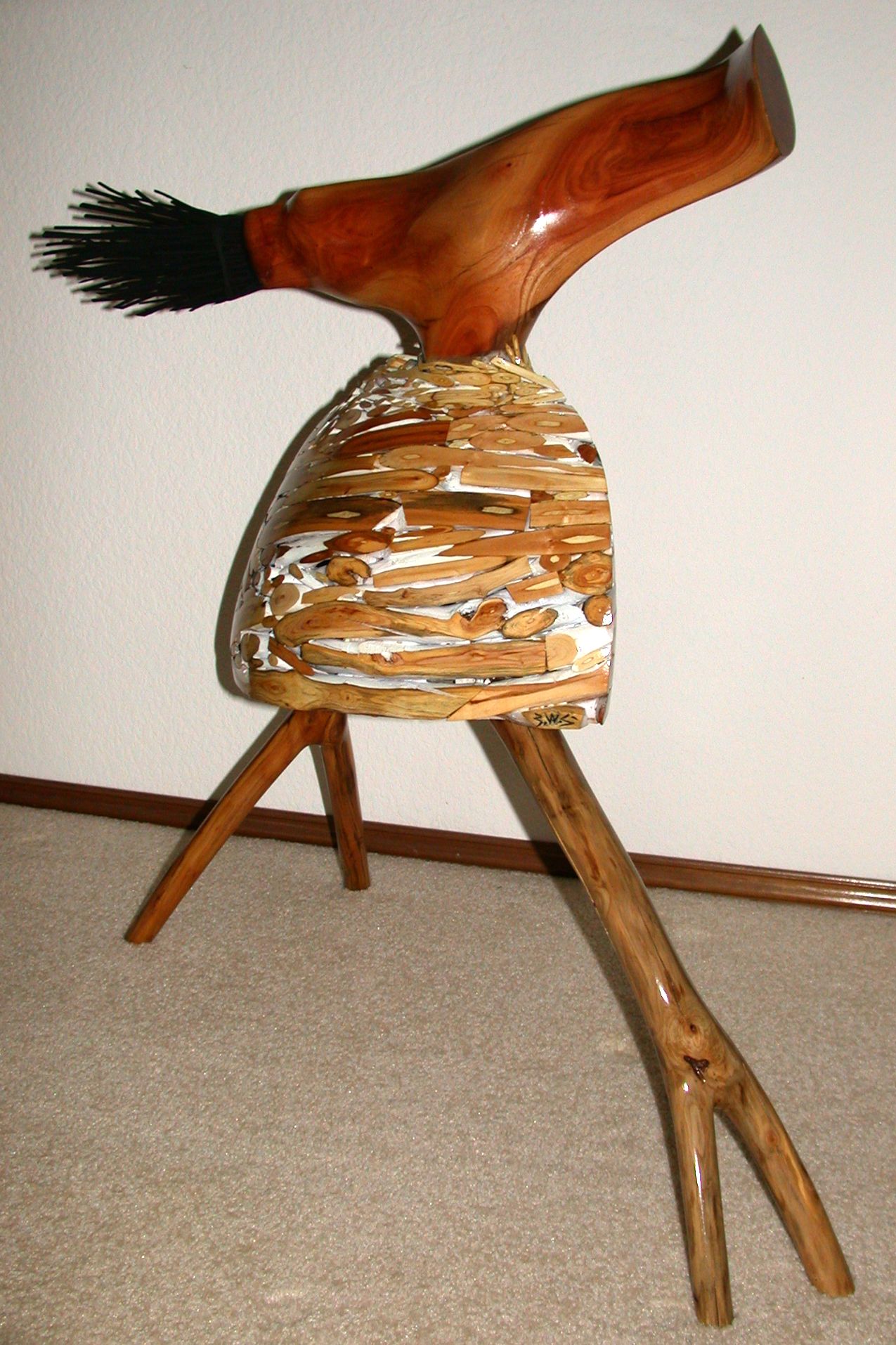 Portal
portal close up
1
2
3
4
5
6
7
8
9
10
11
12
13
14
15
16
17
18
19
20
21
22
23
24
25
26
27
28
29
30
31
32
33
34
35
36
37
38
39
40
41
42
43
44
45
46
47
48
49
50
51
52
53
54
55
56
57
58
59
60
·
·
·
·
·
·
·
·
·
·
·
·
·
·
·
·
·
·
·
·
·
·
·
·
·
·
·
·
·
·
·
·
·
·
·
·
·
·
·
·
·
·
·
·
·
·
·
·
·
·
·
·
·
·
·
·
·
·
·
·